I've considered editing the last post, but then I thought about it twice, oh well, another post would not hurt. So here it is. And there are more photos to post.


Winner: Outstanding Contribution to Music - Robert Plant

Q Outstanding Contribution To Music - Presented by Brütal Legend from EA Games

Robert Plant rounded off the Q Awards 2009 with Russian Standard Vodka by receiving the Q Outstanding Contribution To Music.

Introducing the award which was presented by Ibrahim from Tinariwen and Bob Harris, and included a video message from Alison Krauss, Harris paid tribute to his friend of forty years. He described him as "a wonderfully exciting person to be around, an artist who has never lost his wanderlust", recounting Plant's numerous achievements, including the recent Led Zeppelin reunion and the 5 Grammy awarded album Raising Sand.

Perhaps illustrating his musical journey best of all Plant in return thanked a long list of people from throughout from all eras of his career and across different musical genres, whom he said he shared the award with, including the members of Led Zeppelin, Elvis Presley, Tinariwen, Alison Krauss and legendary record executive and Atlantic Records' co-founder Ahmet Ertegun.


More photos from that event.

Slightly different from the last one.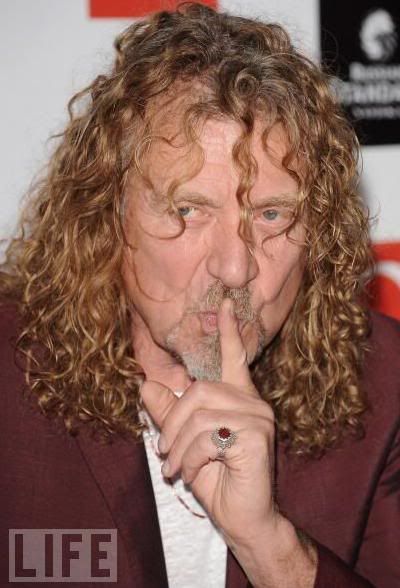 A smiling one.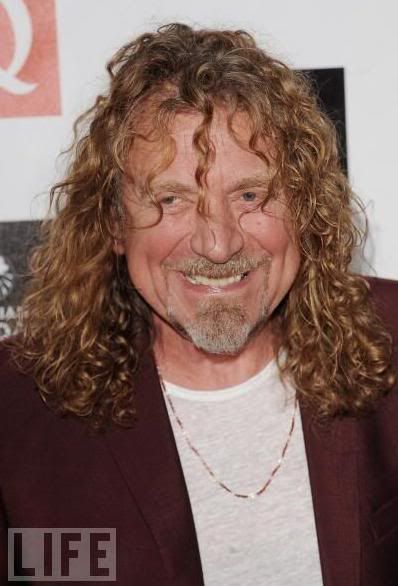 With his friend Bob Harris.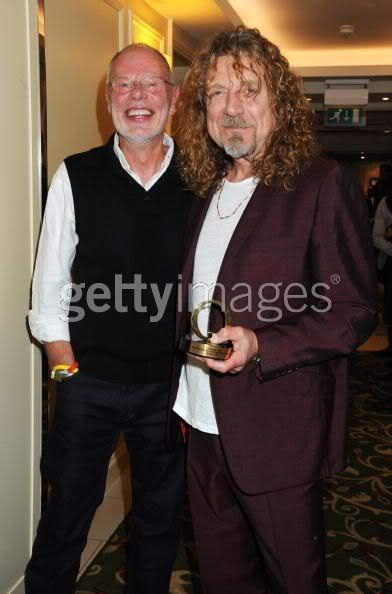 And with Al Murray,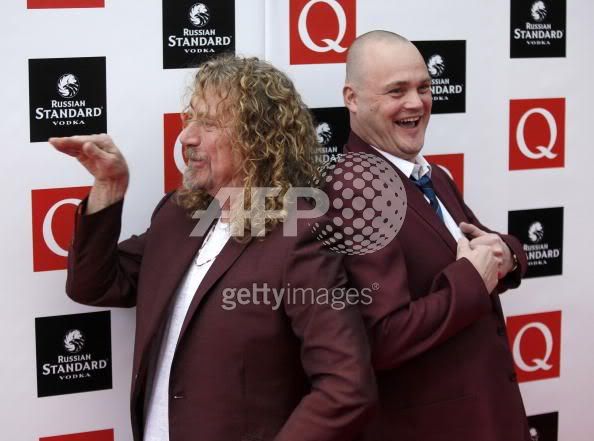 Plus, Robert is being his usual witty self and "says the one award he really wanted was the queen's award to industry - for led zep's exports", according to BBC.
: DDDD.